Top News: Tapping into Solar Minds
This week, SunShot announced $21 million for 17 new projects that evaluate how and why customers go solar and the positive impact that information can have on the solar market. And, if you're in the mood for a new perspective, a new solar industry update from the National Renewable Energy Laboratory will stop and make you think. Innovative thinking is helping a SunShot awardee break the norms in solar manufacturing. And national labs are ready to help your small solar business innovate to address commercialization challenges.
These stories and more in this edition of the SunShot newsletter.
New SunShot Projects Help States Develop Solar Deployment Strategies, Tackle Soft Costs
Yesterday, the SunShot Initiative announced $21 million in funding for projects that tackle soft costs by reducing market and deployment barriers. The new projects increase foundational understanding of solar technology evolution, soft costs, and deployment barriers and also help states maximize the benefits of solar energy through energy and economic technical assistance. The 17 projects leverage decision science, data analytics, and technical assistance to overcome persistent soft costs challenges and deploy even more solar across the United States. Learn more.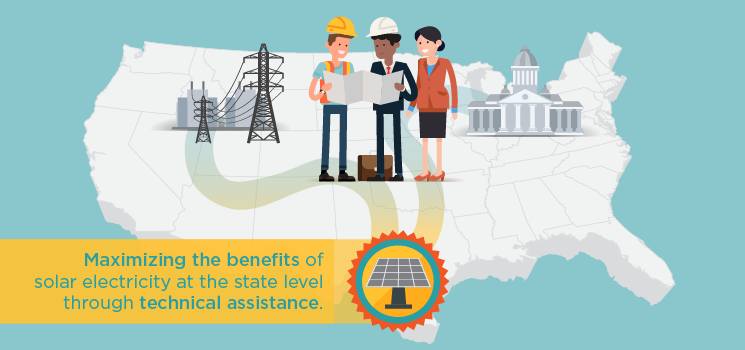 The SunShot Initiative is announcing $21 million for projects that tackle soft costs and some of the new projects will focus on helping states maximize the benefits of solar through technical assistance.
Inside the Mind of a Solar Customer
If you've ever wondered what's driving solar adoption across the country, you might be surprised to learn that social factors—like a neighbor having solar—have a big influence. Findings like this are fueled by SunShot's social sciences research under the SEEDS program, and can help solar companies minimize inefficient marketing practices and pass these savings to their customers. On the heels of SunShot's latest funding announcement, a new blog post details the successes of SunShot's social sciences research and the solar software platforms that are now mirroring these findings. Learn more.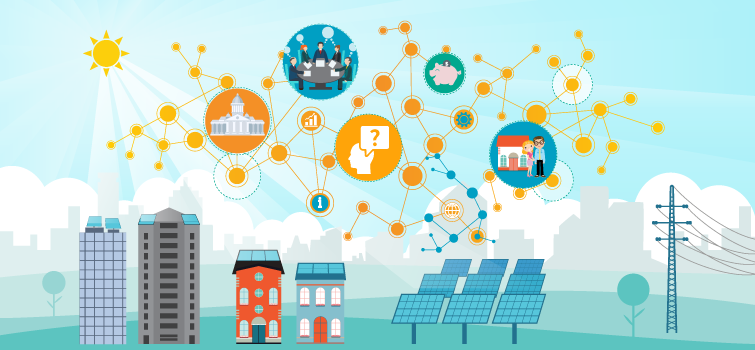 Eight new SunShot projects explore the forces behind solar adoption.
Celebrating Advances in Solar Manufacturing
On National Manufacturing Day earlier this month, SunShot celebrated innovations funded by the office that have helped to lower solar manufacturing costs. One awardee, 1366 Technologies, has made tremendous progress with its innovative silicon wafer manufacturing process, enabling the company to reduce manufacturing costs by 50%. New projects like those from Sunfolding and Crystal Solar demonstrate our commitment to taking new approaches to improving the manufacturability of solar. Learn more and watch our video about 1366 Technologies.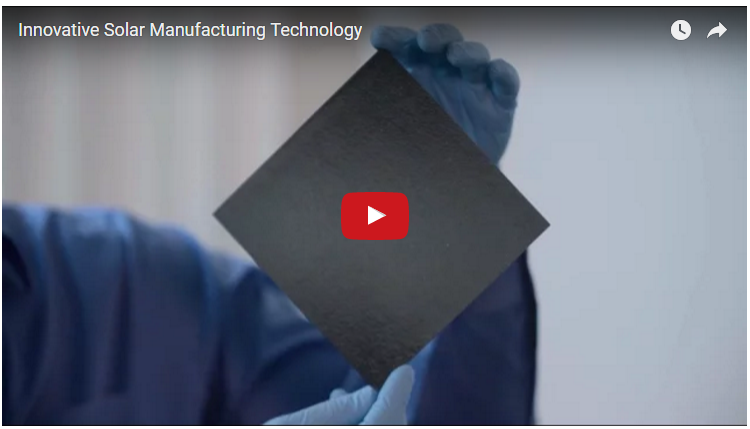 This video highlights the solar manufacturing successes of SunShot awardee 1366 Technologies.
Presentation: Solar Industry Trends
For the first time, the National Renewable Energy Laboratory (NREL) and SunShot have published their quarterly presentation on the state of the solar industry. The Q2/Q3 2016 Solar Industry Update provides an update on the major movements in the solar industry. Highlights include global and U.S. supply and demand, module and system pricing, investment trends and business models, and updates on U.S. government programs supporting the solar industry. This presentation will be made available for download every quarter. Download the Q2/Q3 presentation.
Featured Resource – In Spanish!
Una Guía Práctica de Financiación Solar Para Dueños de Casa

Si se habla español, CESA tiene un guia que le ayude pagar para energia solar. Aprenda más.
Graduate Students: Opportunity to Study PV Materials and Devices at NREL
SuThe National Renewable Energy Laboratory (NREL) is launching SUN UP—the Solar University-National Lab Ultra-Effective Program—to facilitate collaboration between U.S. universities and NREL. SUN UP aims increase the effectiveness of PV research by leveraging synergies between university and NREL research while also establishing new relationships between universities and NREL. NREL will be hosting a series of webinars to introduce students to possible research topics. The next webinar will be on November 3. Learn more.
Would you rather be in the SunShot office in Washington D.C.? SunShot offers fellowships for graduates at the bachelor's or advanced degree levels. Learn more.
National Lab Support for Small Businesses
The Energy Department's Small Business Vouchers (SBV) pilot program is once again accepting requests for assistance from U.S. small businesses interested in working with a national laboratory to address a range of commercialization challenges. Vouchers range in value from $50,000 to $300,000. Since the pilot program launched, 76 small businesses from 25 states have been awarded a total of $14.7 million in vouchers. Requests for assistance in the third round are being accepted until November 10. Apply here and learn more about the SBV pilot program.
Join the SunShot Initiative Team
The SunShot Initiative is hiring multiple federal technology managers. Technology managers are responsible for managing funding opportunity announcements, including developing strategies, planning workshops, and collaborating with contracting officers. Positions are available for different levels of experience. Apply for the GS-13 position or the GS-14 position. Applications will be reviewed on a rolling basis until December 30.
Solar Events for Professionals
Behavior, Energy, and Climate Change Conference
October 20-22 | Baltimore
This conference focuses on developing strategies to accelerate a transition to a low carbon, energy efficient future by understanding the behavior and decision-making of individuals and organizations. Register.
U.S. Market Insight Conference 2016
October 25-26 | San Diego
Greentech Media will host a conference with industry executives and thought leaders to provide insights on their latest research findings. Register.
American Council on Renewable Energy Finance West
November 1 | San Francisco
This conference convenes renewable energy professionals to assess recent developments, increase deal flow, and maximize opportunities for financing and development. Register.
Webinar: NREL SUN UP
November 3 | 4:00-5:00pm ET
This webinar discusses NREL's recently launched Solar University-National Lab Ultra-Effective Program and will introduce potential research topics. Register.
Solar Energy Industries Association Finance and Tax Seminar
December 7-8 | Washington, DC
This conference is dedicated to the most impactful accounting, finance, and tax issues facing the solar industry today. Register.
SunShot in the News
<![if !supportLists]>· <![endif]>NREL Researchers Make Breakthrough on Perovskite Solar Cells – Solar Industry Magazine
<![if !supportLists]>· <![endif]>Obama Administration Driving Force Behind Utility-Scale PV, Says DOE – PV-Tech
<![if !supportLists]>· <![endif]>Large Customer-Sited Energy Storage System Activated In Hawaii – CleanTechnica
Solar Picture of the Week

Pictured above are Ashley Marshall, Erin Sanehira, and Joey Luther with solutions of all-inorganic perovskite quantum dots, showing intense photoluminescence when illuminated with UV light. Their research, "Quantum dot-induced phase stabilization of OE±-CsPbI3 perovskite for high-efficiency photovoltaics," was funded by the SunShot Initiative and appears in the journal Science. Download the photo.