I previously supervised a department that had a central space on the main campus in addition to this set up on the main campus and only this arrangement on three other campuses we handled.
Bottom line: It was a pain in the neck, but it was better than not having a presence on those campuses.
Pros:
Cons:
Itís a tremendous amount of effort to set it up. You need to negotiate use of the space, avoid conflicts and scheduling that still inevitably arise, be prepared to run with scheduling conflicts when you have people paid to be there, move in appropriate materials, but make sure that youíre not moving in so many materials that youíre taking away from sufficient space use for other purposes.
You must ensure your Wi-Fi connection is solid and set especially when itís not on your main campus and you need to jump through a number of hoops for their system. (Troubleshooting technology issues is a pain in the neck from a distance.)
If the tutors are using laptops issued by your department then you need to figure out where they will safely be stored and how they will be periodically updated.
The tutors need to take responsibility for signing in and out visiting students, which is likely a different format than you use in your center. You need to make sure this is set up on both ends and that all tutors are clear about the processes. (Also make it clear that this is not an option. Without the data to support utilization, you will probably lose your funding for that tutor/discipline, but many tutors donít think itís a big deal if they donít sign people in and out, and some of the students will pressure them not to do it.)
Students are more likely to pressure tutors, especially peer tutors, to cross lines in terms of assistance levels they would not attempt in a center with an administrator onsite.
Decor can be problematic. One of our spots was on an art campus, and shortly after we moved in they hung the most horrendously violent and angry painting in the space. Itís the last thing in the world you would want a student who is anxious to be viewing during tutoring, but it was not our space, and we were told that we needed to simply deal with it.
When issues arise such as an unexpected need for the space by someone else, HVAC issues, or the person who was supposed to let in the tutor to the area, itís difficult to troubleshoot if you donít have the keys to do so or a means of moving that person quickly and posting appropriate signage so that students can find them.
Areas that hosting departments may provide may not be ideal. One department put two of our female students, one at a time, in the basement of an academic building that has no classrooms, only services that typically closed at 5 PM, but the students were there at night. Another tutor reached out to me because she was by herself in the basement of an academic building after hours. Both of these set ups were in place before I moved into the position, and of course I needed to pull these young ladies as they were in a potentially unsafe environment.
You need to ask how likely it is that the students are going to come across these tutors in the course of their daily life. Itís a challenge to find a place that students know and are likely to go on their own but thatís not too noisy to do the job.
One of the most important lessons we learned is that itís critical that someone visit each of these tutors onsite on a weekly basis. It lets you evaluate the environment, drop off and pick up supplies, but most importantly it keeps a connection/relationship with the tutor who can quickly feel cut off from department leadership.
Also, you need some kind of instantaneous communication system in place so that a tutor who feels threatened and is in a space by themselves off the beaten path has a way to clearly communicate their concerns and someone from your department or security can be onsite within a few minutes to assist. We used an instant messaging system to which we always had an administrative assistant, Computer Lab monitor, a graduate student, and a full administrator logged on so that at least one of them was going to catch this outreach immediately and act on it.
If you have the option for a centralized space then itís a whole lot easier to manage it, but I know that not everyone does, and if this is your best option then you should run with it. Collect lots of data, and use that data to eventually leverage a space for yourselves.
Sincerely,
Debbie Malewicki, President
USA Tutors, LLC
(203) 800-4100
Facebook: @USATutors
---
Good Morning, everyone.
I am writing to see if anyone has the following set up for tutoring?
No dedicated room for tutoring but tutoring stations set up across campus in common spaces such as the library or open lounge/study spaces.
We are brainstorming this idea and would love any feedback positive or negative.
Thank you and happy Monday.
Lynda Sukolsky
--
Lynda J. Sukolsky, M.Ed., PgC
Assistant Dean, Academic Enrichment & Retention
Seton Hill University
Greensburg, PA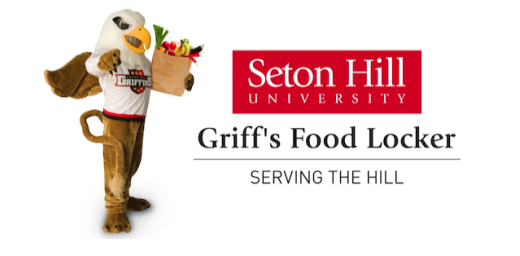 ~~~~~~~~~~~~~~~ To access the LRNASST-L archives or User Guide, or to change your subscription options (including subscribe/unsubscribe), point your web browser to http://www.lists.ufl.edu/archives/lrnasst-l.html To contact the LRNASST-L owner, email
[log in to unmask]